North County Costal

OCEANSIDE

Much more than just the "Marine town" of old, this coastal city 36 miles north of Downtown San Diego has one of the West Coast's finest protected harbors and affordable beach living.
CARLSBAD / LA COSTA

About 35 miles north of Downtown San Diego, Carlsbad has a wonderfully renovated "village" downtown. The eastern hills are dotted with nearly new homes and condos built for up-and-coming families. La Costa, on Carlsbad's southern border, offers gorgeous ocean and lagoon views, homes and condos that attract young professionals and a world famous spa.
ENCINITAS

This is a city consisting of three different communities, all with a love for the beach. Coastal Encinitas is comprised of tailor-made homes to fit each owner. Inland Encinitas is comprised booming with housing tracts and attracting scores of families from all over.
CARDIFF / LEUCADIA

These are two communities within the City of Encinitas. Most homes in Cardiff have an unobstructed white-water view of the ocean, thanks to the absence of coastal bluffs and the presence of the Cardiff State Beach. There's lots of community spirit here. Leucadia is the northernmost area of Encinitas. Leucadia's individualized homes and large lots attract beach lovers seeking privacy and uniqueness.
SOLANA BEACH

The city's name translates aptly from Spanish as "sunny beach." The population includes the residents of Lomas Santa Fe, a large golf and residential development with homes and condos built right around beautiful rolling-green fairways.
DEL MAR

Besides its spectacular ocean views, one of Del Mar's best assets is its protective population. Residents are always doing something to improve life in their tiny city, which swells each summer during the fair and horse races. A very high percentage of residents are college professors, scientists and similar professionals.

CARMEL VALLEY

Just east of Del Mar, Carmel Valley is one of San Diego's newest communities. Only two miles from the beach, you'll find a mix of single-family homes, condos, town homes and apartments.
RANCHO SANTA FE

This is one of San Diego's most exclusive and expensive residential communities. Twenty-six miles north of downtown San Diego, Rancho Santa Fe's million-dollar Spanish haciendas and ranches are shaded discretely by eucalyptus trees planted almost a century ago.
FAIRBANKS RANCH

This private gated community is as special and prestigious as its nearby neighbor- Rancho Santa Fe. Everything is custom-made here under the watchful eye of an architectural review board. The Ranch was owned by actors Douglas Fairbanks, Jr. and Mary Pickford.
SAN DIEGO COASTAL

LA JOLLA

San Diego's "jewel" has the major portion of the city's most spectacular ocean views with a variety of quaint, unique and elaborate homes. Mixed with a wealth of shops, trendy boutiques, fine restaurants and world-renowned scientific institutions, it's easy to see why people aspire to live here.
PACIFIC BEACH

P.B. attracts every age group from college students to retirees with its fast paced nightlife, beaches, proximity to Mission Bay and wide variety of housing. Prices are high, but rents are reasonable.
OCEAN BEACH

The most affordable city beach community, O.B. is close-knit with a lot of spirit and a wide range of people types. Some of the homes on the hill rival those in neighboring Point Loma for views and amenities.
POINT LOMA

Surrounded on three sides by water. Point Loma is a thriving community with very involved residents steeped in tradition, palm trees and a Spanish-style architecture plus terrific bay, ocean, city and Coronado views. It's not unusual to find residents whose grandparents and parents live on the peninsula as well.

CORONADO

This gorgeous "island" features a delightful mix of luxurious residential living, resort atmosphere and bustling Navy activity. It's one of the county's
most expensive areas.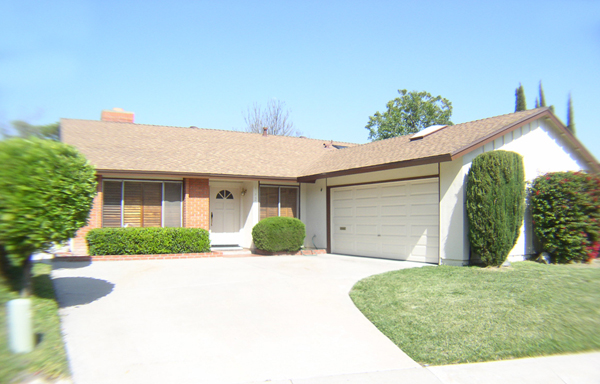 CENTRAL CITY
UNIVERSITY CITY / GOLDEN TRIANGLE

The address of choice for upwardly mobile professionals and their families. The southern portion is home to well-cared-for streets of single-family homes and residents who take an active part in their community. In the rapidly growing and thriving northern end, you'll find an innovative mix of commercial and residential use.
CLAIREMONT

This family-oriented suburb has had one of the county's highest appreciation rates of late, thanks to Clairemont's strategic location. It's close to the beaches, to Downtown, to all.
TIERRASANTA

This was one of the first of San Diego's master-planned communities, with homes offering canyon views. This community is characterized by large family homes, all built within the last 20 years.
MIRA MESA

This fast-growing, family-first suburb is located about 15 miles north of Downtown. It's characterized by clean wide streets and lots of single-family homes at affordable prices.
SCRIPPS RANCH

Life among thousands of whispering eucalyptus trees, Scripps Ranch attracts upper middle-class families looking for spacious homes and a country feeling.
DOWNTOWN SAN DIEGO

Thanks to massive redevelopment including waterfront high-rise residences like the spectacular One Harbor Drive, Downtown San Diego has become a trend-setting, pleasant, exciting and practical place to live.
MISSION HILLS


A close-in, very envied address. This community is full of pretty, palmed-lined streets and Spanish-style architecture.



HILLCREST


This community is a favorite with upwardly-mobile singles and couples who love a walking-oriented lifestyle and cosmopolitan atmosphere plus its proximity to Downtown.
NORTH PARK

The name says it all-it's just north of Balboa Park. Families are snapping up its high quality California frame bungalows before more of them are sacrificed to make room for condos and apartments.
KENSINGTON / NORMAL HEIGHTS

Perched on the southeastern rim overlooking Mission Valley, Kensington is one of San Diego's most sought-after communities with its Spanish-style architecture and peaceful, palm-lined avenues. Just to its west, Normal Heights sports smaller, tract-style homes, but with a closer location.
TALMADGE PARK

Talmadge Park is located immediately east of Kensington. It is comprised of Spanish and traditional homes built from the 1920's to the early 1950's. Winding streets, palm trees and a quiet neighborhood feeling make this one of San Diego's most desirable Metro communities.
COLLEGE AREA

San Diego State University makes the College Area one of the most exciting hubs of city life. And not just students live here-working singles and families choose it for its very central location.
ALLIED GARDENS

Located less than six miles from Downtown San Diego, Allied Gardens is made up of nice, family-oriented neighborhoods.
DEL CERRO

One of San Diego's most sought after addresses. Del Cerro features many custom homes along its hilly roads with spectacular views to match.
SAN CARLOS

San Carlos is a family favorite. Most homes in this "move-up" area have beautiful Lake Murray or imposing Cowles Mountains as a backdrop.


NORTH COUNTY INLAND

RANCHO PENASQUITOS

Another "move-up" community, this is a favorite with families thanks to its big homes, highly rated schools and fast access to other parts of the city via I-15.
RANCHO BERNARDO

One of San Diego's most successful - and beautiful - planned communities, Rancho Bernardo offers its mostly executive and professional families a good mix of single family homes, condos, townhouses and patio-homes.
ESCONDIDO

A burgeoning inland North County city offering residents a wealth of recreational opportunities, a wide range of housing prices and one of the county's largest indoor regional malls, North County Fair.
POWAY

Poway has an obvious family loving air to it, with lots of single-family homes in all price ranges and one of the highest ranked school districts in the state of California.
SAN MARCOS

Just 30 miles north of Downtown San Diego and 10 minutes from the ocean, the home of Lake San Marcos, is a prestigious residential area and the North County campus of San Diego State University.
FALLBROOK

Fifty-four miles northeast of Downtown San Diego, it's the county's northern-most community. Known for its avocados, antique stores, big lots, custom homes and country flavor.
VISTA

Seven miles east of the ocean. Vista has been built on rolling hills and is growing fast in new homes plus commercial and industrial construction.
SAN DIEGO COUNTRY ESTATES

Protected by rock-studded mountains, this 3,200-acre planned community near Ramona offers an average lot size of one-half acre plus custom homes at surprisingly affordable prices.

RAMONA

The population of Ramona has risen dramatically in the last few years. Town watchers say more and more people are willing to commute to San Diego in order to live the country life.
EAST COUNTY

LA MESA

"The jewel of the foothills" is 12 miles east of Downtown San Diego and has a wide variety of housing styles and prices. Most of its recent growth has been commercial. Downtown La Mesa has a wonderful village-like feel.
MT. HELIX

One of East County's most exclusive and expensive addresses, Mt. Helix offers panoramic views in every direction. Custom homes, villas and estates march up its winding, densely vegetated sides.
EL CAJON

East County's biggest city has a small - town flavor and every type of home from "starter" to "estate." Residents are enviably close to the county's mountain and recreation areas.
LEMON GROVE

This city has lots of affordable housing and is only nine miles east of Downtown San Diego ensuring that it will never be considered a lemon!
SPRING VALLEY

This pretty name and country feel belie the fact that Spring Valley is only 12 miles east of Downtown San Diego. It's a good bet for first-time buyers.
RANCHO SAN DIEGO

A rapidly growing community of carefully planned new and nearly new neighborhoods, Rancho San Diego has homes in all price ranges.
SANTEE

A big advantage to this young city 18 miles from Downtown San Diego is affordable single family homes and condos. Another is its ever-popular Santee Lakes Recreation Area, for boating, fishing, picnicking and camping.

LAKESIDE

If you like cowboys, this rodeo loving East County town is for you! Housing styles range from older tract to small farmhouses to brand-new condos to the sprawling ranches and estates in the hills above town.
SOUTH BAY

NATIONAL CITY

Though primarily industrial residents of National City neighborhoods have short commutes to many Naval facilities and Downtown San Diego.
CHULA VISTA

Improvements abound in this South Bay city! There's a new marina and the downtown area has been beautifully renovated. Homes are available in all price ranges.
BONITA

This upper-income community sits on the lush green hillsides and hilltops that rise above the south side of the Sweetwater River Valley. The atmosphere is rural; many residents.
IMPERIAL BEACH

Imperial Beach, which calls itself the most southwesterly city in the Continental U.S., is growing rapidly and becoming a well known beach resort. Meanwhile, here you'll find some of the most affordable beach housing in the county.
MOUNTAIN & DESERT AREAS

ALPINE

The U.S. Weather Bureau rated the weather of this picturesque, rural village as "99 percent perfect." Lots of homes and small ranches built cozily among the thousands of trees, San Diego is 35 miles distant.
JULIAN

Sixty miles northeast of San Diego, this mountain village is famous for its apple pie and its winter snow. A-frame cabins dot the mountainsides.
Back for more San Diego Information....