Located in:
San Diego, California

Contact me:
Telephone - Cell:
(619) 913-0303

Facsimile:
(619) 471-2040
E-mail:

Copyright © 2007 by
Jared Schwartz
San Diego real estate broker
Promotions Unlimited
All rights reserved.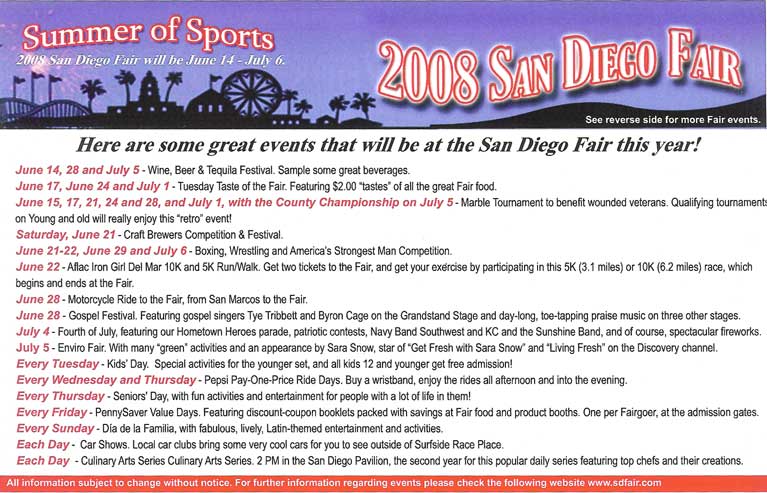 * Any day is a good time to contact Jared to have all your real estate questions answered!

To view additional San Diego events this month . . .

Click here to return to our home page: San Diego Agent
---